News & Announcements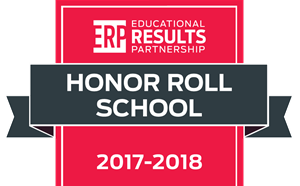 Garden Grove Unified School District (GGUSD) this week was named a California Honor Roll District and 40 of its schools were named 2017-2018 California Honor Rolls Schools, earning recognition for high achievement in student success, reduction in ach…
Principal's Message
Welcome to the 2018-2019 school year! As I enter my fourth year here at Mitchell, I am very excited about what it has in store! In the area of District Goal I, SBAC scores continue to indicate strong academic performance and, most importantly, continued improvement as students spend more time at Mitchell. The strong focus on instruction by our teachers as they collaboratively participate in lesson studies is certainly paying dividends.
In the area of District Goal II, we continue to look for ways to foster a positive and supportive learning environment. We received bronze recognition for what was accomplished during our first year of being a PBIS (Positive Behavioral Interventions and Supports) school. A feat for which we are very proud! We will continue our Peace Ambassadors Program which empowers students to resolve their own conflicts. Our first year of the program was a resounding success.
We have been able to partner with the Mitchell Parent Teacher Organization (PTO) to create a more inclusive school environment. Thanks to this great organization, we have been able to open the "Eagle Pride" Store in addition to having events like movie nights, skate nights, an annual carnival and International Night. We urge you to support this group by volunteering in whatever capacity you are able to. Every bit helps!
My door is always open! We know the trust you put in us with your children is important and we take that responsibility very seriously. Please do not hesitate to come see me if you have any questions or concerns. This should be another year where our Mitchell Eagles soar!
Sincerely,
Chris Francis
Principal
cfrancis@ggusd.us
Our School
Mitchell teachers use cutting-edge instructional strategies and integrate 21st century technology into daily instruction.

Mitchell students continue to show academic growth on state standardized tests. The percent of students who nearly met, met, or exceeded state standards on the rigorous SBAC test are 67% in English Language Arts and 73% in Math.

Mitchell offers after-school interventions, free tutoring, and enrichment in robotics and coding.

Mitchell's robust College and Career Mentoring Program pairs elementary students with college students who serve as positive role models, provide help with school work, and promote positive self-esteem.

Mitchell has brand new playground equipment as well as soccer and basketball leagues that keep students active.

Mitchell fosters a warm, inclusive school culture with a focus on respect, responsibility, and safety through its Positive Behavioral Interventions and Supports (PBIS) program.

Mitchell students are trained in kindness. The school's Peacekeeper program supports students with problem-solving, communication, and conflict resolution.
Choose Mitchell!
Experienced, exceptional staff ready to meet the needs of all students, including credentialed teachers, special education teachers/support staff, psychologist, counselor, instructional aides, librarian, and technology support staff
Free after school opportunities including Boys and Girls Club, coding class, mentoring, academic support
Innovative use of Chromebooks and iPads as part of daily instruction Visual and performing arts program, weekly music lessons by a
credentialed music teacher, choral and instrumental for upper grade
Robust College and Career Mentoring program
Culture of respect, responsibility, and safety through strong PBIS (Positive Behavioral Interventions and Support) Program
Active Parent Teacher Organization creates strong school community with fun events like carnivals and cultural celebrations
School survey shows students, parents and staff are happy to be a part of the Mitchell community