News & Announcements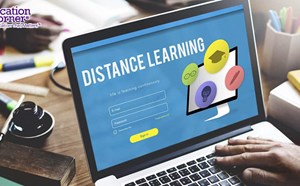 MITCHELL ELEMENTARY DISTANCE LEARNING SCHEDULE Our school is committed to providing an outstanding distance learning experience that supports the success of each and every student. As we begin the 2020-2021 school year on August 24, the district and…
Principal's Message
2020 has certainly been a difficult year. Never had I imagined having to close our school campus. Our campus, that is the heart of our mission in educating our students and providing valuable resources to those in need. Please know that we will continue to do whatever we can to get back on track for the 2020-2021 school year. Our efforts will first focus on providing effective classroom instruction through Distance Learning. In addition to classroom instruction, our students Social Emotional Health will be at the forefront. This has been a stressful, troubling time for our students and families. We will provide all the resources in our power to help our students get through this time. My hope is that we all emerge stronger after this experience.
Soon thereafter we will turn our focus to reopening our campus to students. It will take a lot of work and planning, but we are certainly up to the task. I firmly believe that we can have students back on campus participating in live instruction in a safe and healthy manner. It is going to take true collaboration amongst all stake holders, but I know that we will be able to succeed!
We hope that our school initiatives for this school year will be able to continue. We completed our first year as an Apple School with a unique one-to-one iPad Program. I am very proud of the steps that my teachers took during this process and know that great things for student learning lay ahead. I am also proud to announce that Mitchell was one of ten schools selected district-wide to participate in an MTSS Pilot Program. Part of the program is the addition of Maria Terrones as our MTSS Coach. I hope that you will make her welcome as you see her on campus.
I cannot say with confidence what the future has in hold for us, but I can say with conviction that we will get through this together while building a better today and tomorrow for our students. 
Sincerely,
Christopher Francis
Principal
cfrancis@ggusd.us
Our School
Mitchell teachers use cutting-edge instructional strategies and integrate 21st century technology into daily instruction.

Mitchell students continue to show academic growth on state standardized tests. The percent of students who nearly met, met, or exceeded state standards on the rigorous SBAC test are 67% in English Language Arts and 73% in Math.

Mitchell offers after-school interventions, free tutoring, and enrichment in robotics and coding.

Mitchell's robust College and Career Mentoring Program pairs elementary students with college students who serve as positive role models, provide help with school work, and promote positive self-esteem.

Mitchell has brand new playground equipment as well as soccer and basketball leagues that keep students active.

Mitchell fosters a warm, inclusive school culture with a focus on respect, responsibility, and safety through its Positive Behavioral Interventions and Supports (PBIS) program.

Mitchell students are trained in kindness. The school's Peacekeeper program supports students with problem-solving, communication, and conflict resolution.
Choose Mitchell!
Experienced, exceptional staff ready to meet the needs of all students, including credentialed teachers, special education teachers/support staff, psychologist, counselor, instructional aides, librarian, and technology support staff
Free after school opportunities including Boys and Girls Club, coding class, mentoring, academic support
Innovative use of Chromebooks and iPads as part of daily instruction Visual and performing arts program, weekly music lessons by a
credentialed music teacher, choral and instrumental for upper grade
Robust College and Career Mentoring program
Culture of respect, responsibility, and safety through strong PBIS (Positive Behavioral Interventions and Support) Program
Active Parent Teacher Organization creates strong school community with fun events like carnivals and cultural celebrations
School survey shows students, parents and staff are happy to be a part of the Mitchell community