News & Announcements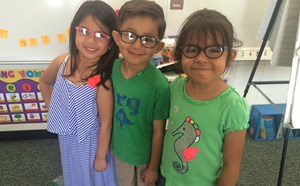 New this year, GGUSD has expanded its transitional kindergarten program to serve more 4-year-olds than ever before. If your child was born between September 2, 2016 through September 1, 2017, please register your child for our free full day kinder…
Principal's Message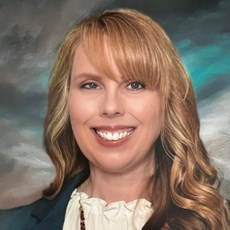 Dear Mitchell Families,
On behalf of GGUSD and Mitchell Elementary, it is my pleasure to welcome you to the 2022-23 school year! Last year (our third in a series of challenging years since the pandemic hit in 2020) gave our students a sense of normalcy, although we still had some challenges with masking, social distancing, and bringing back some additional activities on campus. As I look back on the last school year, I can't even begin to express how proud I am of the extra effort of our wonderful staff, students, and families. It is no wonder that Mitchell was named "Best School" by U.S. News and World Report's rankings of Best Elementary Schools!
This year,  we will continue to focus on our District Goals: Academic Skills + Personal Skills = Lifelong Success! We believe quality education can be achieved through strong instructional programs, a dedicated and committed staff, and high expectations of student performance and behavior. Mitchell is proud to continue our work as an Apple School with a unique one-to-one iPad Program. Student learning is enhanced as teachers plan rigorous, standards-based lessons while integrating technology in order to better prepare our students for the 21st century. In addition to a rich academic program, Mitchell continues our work with PBIS (Positive Behavior Interventions and Supports) and a monthly focus on character traits. We are committed to supporting the social-emotional well-being of our students. This year we will have additional resources allocated to support students' academic, behavioral and emotional needs.  
At Mitchell, we also believe that effective education results from a positive partnership of parents, students, community members, and staff. This partnership is built on a strong foundation of commitment to student achievement and continues to grow with open communication between home and school. ParentSquare is our main communication tool, so please be sure that you have downloaded the app and are receiving all of our school and district communication. If you have any questions or issues with ParentSquare, please call the Mitchell office for support.
I look forward to working together with students, staff, and parents to continue providing the best educational experience possible.  Thank you for your continued support of Mitchell and its programs. If you have any questions or concerns, please call me at (714) 663-6131.
Sincerely,
Mrs. Carrie Bostick, Mitchell Principal
Our School
Mitchell teachers use cutting-edge instructional strategies and integrate 21st century technology into daily instruction.

Mitchell students continue to show academic growth on state standardized tests. The percent of students who nearly met, met, or exceeded state standards on the rigorous SBAC test are 67% in English Language Arts and 73% in Math.

Mitchell offers after-school interventions, free tutoring, and enrichment in robotics and coding.

Mitchell's robust College and Career Mentoring Program pairs elementary students with college students who serve as positive role models, provide help with school work, and promote positive self-esteem.

Mitchell has brand new playground equipment as well as soccer and basketball leagues that keep students active.

Mitchell fosters a warm, inclusive school culture with a focus on respect, responsibility, and safety through its Positive Behavioral Interventions and Supports (PBIS) program.

Mitchell students are trained in kindness. The school's Peacekeeper program supports students with problem-solving, communication, and conflict resolution.
Choose Mitchell!
Experienced, exceptional staff ready to meet the needs of all students, including credentialed teachers, special education teachers/support staff, psychologist, counselor, instructional aides, librarian, and technology support staff
Free after school opportunities including Boys and Girls Club, coding class, mentoring, academic support
Innovative use of Chromebooks and iPads as part of daily instruction Visual and performing arts program, weekly music lessons by a
credentialed music teacher, choral and instrumental for upper grade
Robust College and Career Mentoring program
Culture of respect, responsibility, and safety through strong PBIS (Positive Behavioral Interventions and Support) Program
Active Parent Teacher Organization creates strong school community with fun events like carnivals and cultural celebrations
School survey shows students, parents and staff are happy to be a part of the Mitchell community