News & Announcements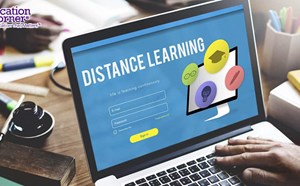 MITCHELL ELEMENTARY DISTANCE LEARNING SCHEDULE Our school is committed to providing an outstanding distance learning experience that supports the success of each and every student. As we begin the 2020-2021 school year on August 24, the district and…
Principal's Message
The 2019-2020 school year has many exciting things in store! We are very proud to announce that Mitchell has officially launched as an Apple School! We have implemented a one to one student to iPad program. Teachers will be utilizing native Apple applications with other technology like Apple TVs to foster 21st Century skills in our students. We will be focusing on iPads as a powerful learning tool to promote higher levels of collaboration, communication and critical thinking. These traits are integral to our students' future success. iPads will be used to create rigorous, high level tasks that truly engage our students in meaningful tasks.
In addition to iPads, we have developed a comprehensive technology lab. The technology lab contains two green screen filming areas, Dash and Dot robots for coding and the space for coding activities, STEM centers, a full array of desktop computers, and a teaching station. The lab is conveniently located next to the library so that teachers can plan a wide variety of different activities during visits.
In the area of GGUSD Strategic Plan Goal II: Personal Skills, Mitchell was recently honored with Silver recognition from the California PBIS Coalition. Our PBIS Program continues to develop as we explicitly teach students how to behave across all school settings and then work to positively promote these behaviors through the use of Eagle Pride Tickets. This school year we will continue our "Flight Plans" which are a unique Check-In Check-Out opportunity for some of our amazing students. The Peace Path program will continue in its third year of operation. Select students are elected by their classmates as Peace Ambassadors. They are trained in conflict mediation which builds leadership skills in themselves while making Mitchell a happier place to be. 
Our last focus of this school year is to implement components of AVID Elementary. AVID is a unique, research-based program that successfully helps students across the nation prepare for college through deeper thinking, explicit teaching of organization, note taking and study habits, and exposure to college and the admissions process. A cadre of teachers and I attended the AVID Summer Institute. We will take our learning to foster in our students these important traits that will lead them to be successful not only in school, but in life. 
I cannot say enough about how excited I am about this upcoming school year! Thank you for entrusting us with your child. It is an honor and responsibility that we take very seriously. 
Sincerely,
Christopher Francis
Principal
cfrancis@ggusd.us
Our School
Mitchell teachers use cutting-edge instructional strategies and integrate 21st century technology into daily instruction.

Mitchell students continue to show academic growth on state standardized tests. The percent of students who nearly met, met, or exceeded state standards on the rigorous SBAC test are 67% in English Language Arts and 73% in Math.

Mitchell offers after-school interventions, free tutoring, and enrichment in robotics and coding.

Mitchell's robust College and Career Mentoring Program pairs elementary students with college students who serve as positive role models, provide help with school work, and promote positive self-esteem.

Mitchell has brand new playground equipment as well as soccer and basketball leagues that keep students active.

Mitchell fosters a warm, inclusive school culture with a focus on respect, responsibility, and safety through its Positive Behavioral Interventions and Supports (PBIS) program.

Mitchell students are trained in kindness. The school's Peacekeeper program supports students with problem-solving, communication, and conflict resolution.
Choose Mitchell!
Experienced, exceptional staff ready to meet the needs of all students, including credentialed teachers, special education teachers/support staff, psychologist, counselor, instructional aides, librarian, and technology support staff
Free after school opportunities including Boys and Girls Club, coding class, mentoring, academic support
Innovative use of Chromebooks and iPads as part of daily instruction Visual and performing arts program, weekly music lessons by a
credentialed music teacher, choral and instrumental for upper grade
Robust College and Career Mentoring program
Culture of respect, responsibility, and safety through strong PBIS (Positive Behavioral Interventions and Support) Program
Active Parent Teacher Organization creates strong school community with fun events like carnivals and cultural celebrations
School survey shows students, parents and staff are happy to be a part of the Mitchell community