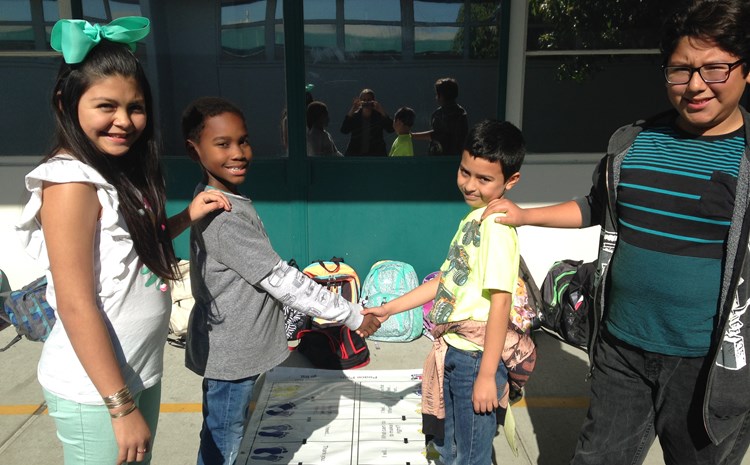 Mitchell Students Implement Peace Path
This year, Mitchell Elementary School has been more peaceful and fun thanks to implementation of the Peace Path! Each third through sixth grade classroom elected two student Peace Ambassadors. These were students who are naturally responsible, helpful, mature, and someone that students already turn to when they needed help.

Mary May and Tanya Reay, Peace Path advisors and Mitchell teachers, trained the Peace Ambassadors on the Peace Path, a conflict resolution tool. When using the Peace Path, students are empowered to settle their disagreements fairly with both parties being heard. Students are learning to talk through their disagreements.

T hanks to the Peace Path, referrals to the office have declined sharply and students are more willing to address issues with the help of the student Peace Ambassadors. Mrs. May and Mrs. Reay continue to support the Peace Ambassadors to ensure students are trained properly, feel a sense of community, and are rewarded for their hard work and dedication to this task. A big thank you to Meghan Case, Cook Elementary School teacher, who provided integral support in getting this initiative started.